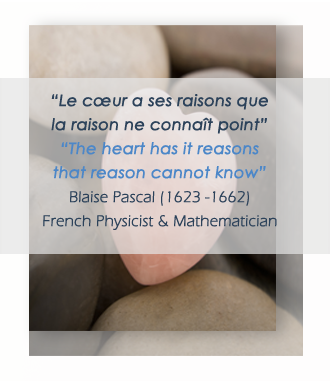 The Importance of Thinking
with Your Heart
After almost two decades of research into the Heart-Brain connection, the evidence and extensive documentation proves that heart intelligence training will reduce stress, improve overall health, enhance learning and performance, and expand intuitive abilities.
The heart is more than a mere organ that pumps blood through our arteries. In fact, it is an integral part of our cognitive system. It appears to act as the the internal communications center, capturing and relaying signals from non-local information.
The heart and cardiovascular system send more signals[br] to the brain than the brain sends to the heart.
The sciences of psychology and medicine are in the midst of a major paradigm shift as research findings have uncovered that the heart is a sensory organ that can learn, hold memory, and make independent functional decisions.
Even more surprising is the fact that the heart displays qualities of neuroplasticity, and that it can reorganize itself by growing new neural connections, just as the brain can do. Neuroplasticity –  is the brain's ability to change structurally and functionally as a result of input or changes from one's way of thinking, behavior, or from the external environment.
What you need to know about Heart Intelligence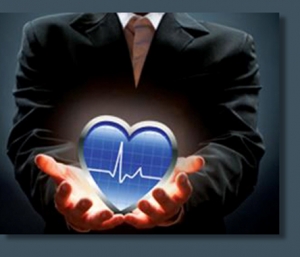 As its name implies, Noetic Systems International endeavors to take scientific consciousness-related research, give it meaning, and transmute it into organizational applications. In our training, we incorporate the importance of the heart and train individuals to develop a resonance and understanding with their own hearts as well as with the hearts of others.
If a group of professional business individuals understands how to incorporate the wisdom and knowledge communicated by their hearts into their rational and conscious thinking, then these individuals' hearts will begin to resonate and the outcome will generate higher-level intelligence and solutions – and corporations will have found their heart. This result might trigger a true transformation toward a higher consciousness for humanity.
Want to learn more about how
Heart Science can be
valuable to you and/or your organization?