Dominique Surel, PhD – Founder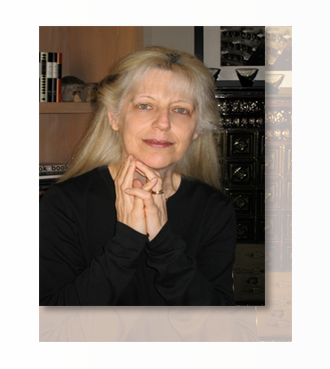 Dr. Dominique Surel, founder of Noetic Systems International (NSI), is a Noetic scholar trained in radiesthesia and Controlled Remote Viewing with an expertise in intuition. Her Doctoral research focused on the role of intuition in the decision-making process.
Dr. Surel created the term XQ for her proprietary methodology to develop natural intuitive skills. Her unique XQ Protocol integrates Intuition, Critical Thinking, and Controlled Remote Viewing. Learners who have attended her training courses and applied her protocols to their work, report an increased awareness, clarity and quickness in their decision-making process especially in crisis situations or in solving complex problems.
Dr. Surel is Dean of Faculty at the Energy Medicine University (CA). Some of her other past business experience includes working at Harvard University  (Program on Negotiation); MIT (Plasma Fusion Center); The International Herald Tribune, in London (created and wrote business supplements in Europe). In Paris she taught and created curricula for the State Department of Adult Education (AFPA).
TESTIMONIAL:
"What inspires me most is how you are, instead of what you teach. It is our merit to have you here this time and I truly rejoice your positive influence and inspiration to Asian people". Hong Kong 2012.
International Business Background
Dominique holds a Doctoral Degree in Organizational Leadership and an MBA degree. She has over 15 years of international marketing and strategy experience. While living in Paris and London she consulted for major corporations such as Dow Chemical, Gillette, British Telecom, Gaz de France, and London City Airport. Projects involved corporate positioning, identifying potential alliances, and building business-to-business customer loyalty.
XQ

Intuitive Intelligence
Through her consulting work, Dr. Surel noticed that most executives and strategists rely on their intuition, even though they may not be able to articulate exactly what this means. After more research on the subject, in 2001 Dominique developed a powerful methodology (based on controlled remote viewing principles) to teach the art and science of intuitive thinking. She created the name XQ for Intuitive Intelligence Quotient. The added value of this training is the sharpening of the mind, objectivity, and a significant increase in the level of creativity as well as a transformation at the level of consciousness.
Dominique has been trained in Controlled Remote Viewing & received the Advanced CRV Trainer Certificate (2015) from one of the best military viewers, Lyn Buchanan. She received private training in Paris over twenty years ago in radiesthesia and alchemy. Today she conducts workshops & lectures in the US, Europe, and Asia.
Degrees
Doctoral Degree – Organizational Leadership (2007, University of Phoenix)
MBA (Webster University; London, UK)
B.A. International Relations (Regis College; Boston, USA)
2015 Certificate: Advanced CRV Trainer. Lyn Buchanan
Memberships
Princeton Engineering Anomalies Research/ICRL
World Institute for Scientific Exploration (WISE): Co-Founder
Society for Scientific Exploration: Council Member
International Remote Viewing Association
Institute for Noetic Sciences
International Leadership Association
Want to learn more about how Noetic SI training can be valuable to you and/or your organization?